I'm moving towards something more creative - making jewelry that fairies will love! Some items with fairies on them, and many more with a magical touch that makes you feel lighter just wearing them. (I can't guarantee you'll sprout fairy wings and fly, however I'll put every bit of magic into each piece as I possibly can!)
Here are a couple of items I've listed already: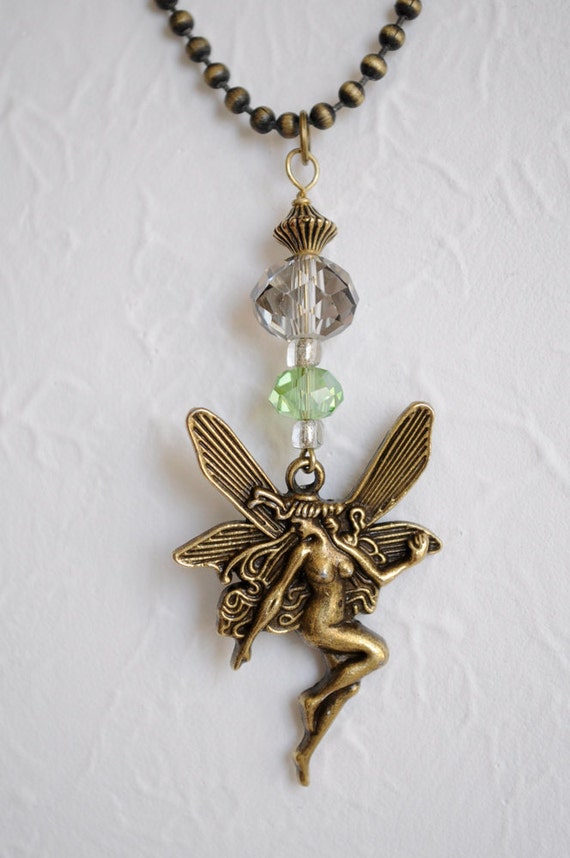 Antiqued Brass Fairy Charm Necklace with Faceted Glass Beads
- she'll hang around your neck and sparkle! The fairy is 1 1/2" tall, topped with some sparkling glass beads. Hop on over to my shop for more details.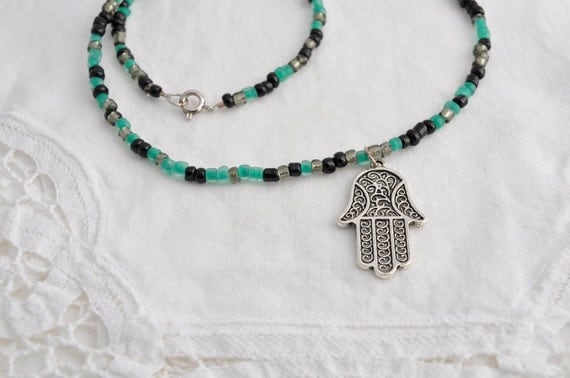 Silver Colored Pewter Hamsa Hand Necklace with Glass Beads
- the hamsa hand is an ancient symbol of protection. I've fashioned this one into a lovely 20" beaded necklace. I can make it with beads in other colors - let me know your favorite!